Superdeck Loading Platform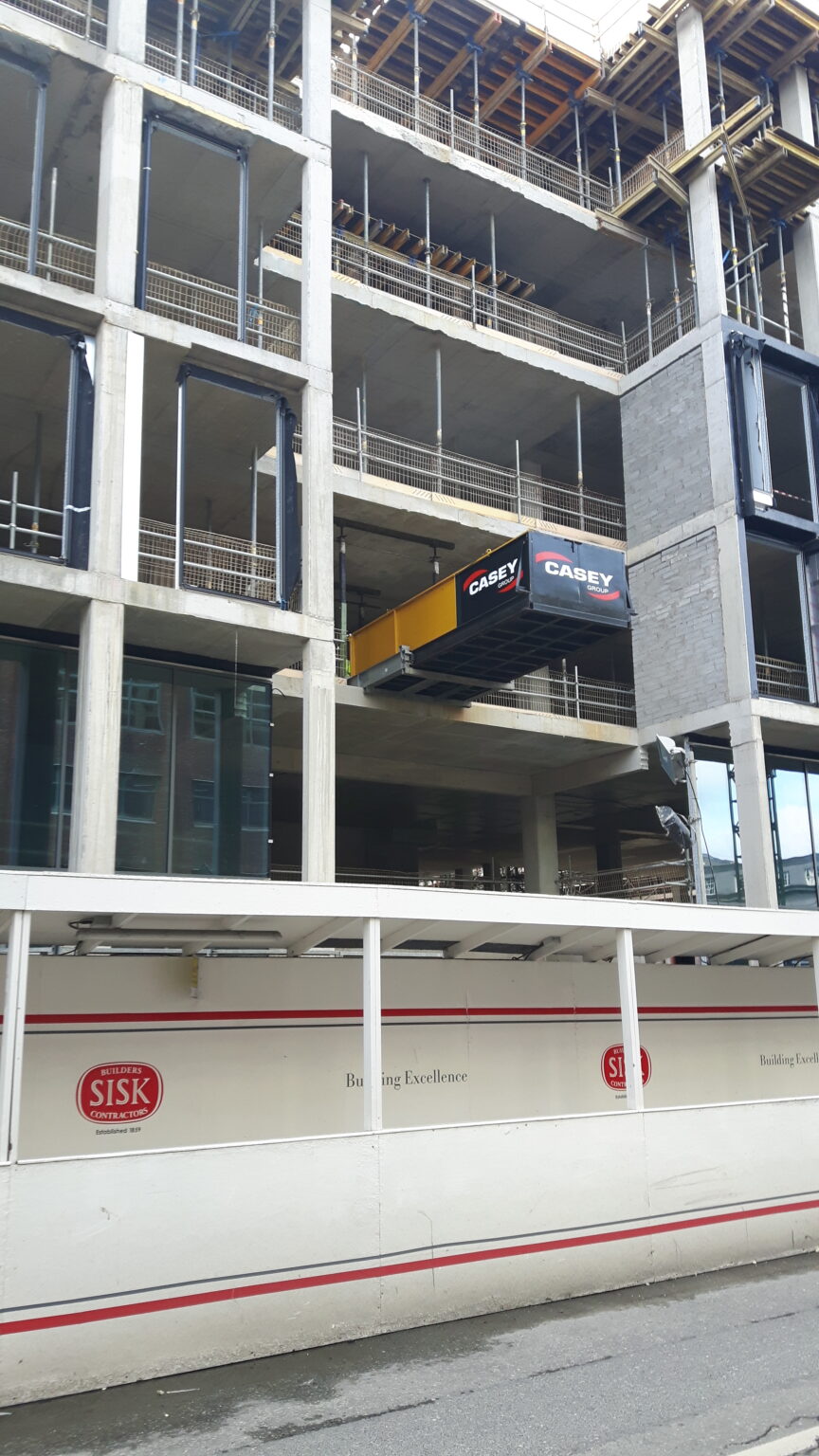 Superdeck offers you convenience, cost-effectiveness, and operational safety.
The Superdeck loading platform often referred to as a "Cantideck" or "crane loading platform", brings efficiency to the construction site. The flexible Superdeck system allows long, large and bulky material to be delivered straight to the floor where it is needed. The flexible retractable version only juts out from the building when the platform is in use. At other times, the building façade remains crane-friendly and projection free. The Super deck was designed to minimize any hindrance to crane ropes and loads, significantly increasing safety.
TIME SAVINGS YOU CAN COUNT ON. THE EFFICIENT TRANSPORT SYSTEM SUPERDECK
Rapid and safe mounting using a crane.
5 tonne maximum load capacity.
Simple "Push-pull" system: can be pulled in or extended by one person in seconds.
Can be dismantled and folded for transport.
Optimal accessibility for fork-lifts and pallet trucks: on the ground, ramps compensate for differences in height between ground and platform.
Loading platform with the highest level of safety and considered design.
Efficiency and profitability on the construction site, through direct logistic distribution of building materials to the appropriate floor.
√ COMPATIBILITY
The SUPERDECK does not interfere with the external completion or finish of the building because the system is usually installed vertically, one above the other, providing minimal disruption to the installation of the building façade to allow closure and weatherproofing for the finishing trades.
√ SIMPLICITY
The SUPERDECK platform system is simple to understand and can be installed or relocated within 15 minutes.
√ ADAPTABILITY
The SUPERDECK's unique adaptability has been paramount in its success. It will suit almost every 'typical' situation whilst also being able to be used on a wide variety of complex or difficult installations.