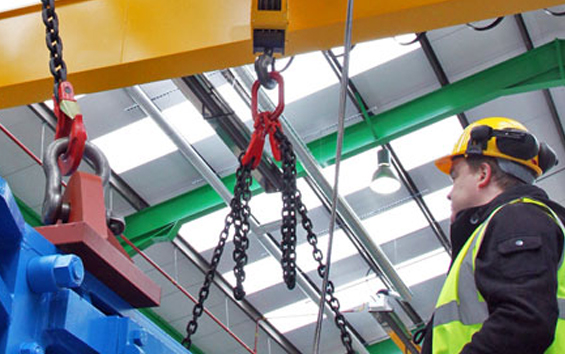 Overhead gantry cranes are a popular choice for heavy lifting in manufacturing, construction, and logistics industries. At Casey Group, we offer a range of overhead gantry cranes for hire or sale to suit your business needs.
Our overhead gantry cranes are designed to provide reliable and efficient lifting solutions. They are available in various configurations, including single girder, double girder, and cantilevered options. Our cranes are equipped with advanced features such as variable frequency drives, radio remote control, and safety features like overload protection systems.
We offer overhead gantry cranes with lifting capacities ranging from 1 to 50 tonnes, making them suitable for a wide range of applications. Our experienced team can help you choose the right crane for your business needs and provide expert support throughout the rental or purchase process.
Contact us today to learn more about our overhead gantry crane options and how they can benefit your business.