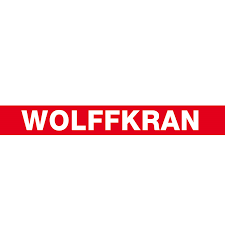 Wolffkran is a German company that specializes in manufacturing tower cranes. Founded in 1854, the company has an extensive history in crane production, and it has established itself as one of the leading manufacturers of tower cranes worldwide.
The unique selling point of Wolffkran is its patented technology called "Wolff Boost". This innovation allows increased lifting capacity at high points, typically required for skyscrapers and tall buildings. The technology gradually senses, regulates, and enhances the power of a crane to lift loads quickly while minimizing any risks associated with sudden jolts or shocks. It also offers exceptional safety features compared to other conventional models available on the market.
Wolffkran has a comprehensive product range that includes various types of cranes from small self-erecting machines to large high-performance models capable of lifting up to 64 tonnes. The company's product line caters to different construction requirements with specific heights and weightlifting capacities.
In addition to designing new cranes, Wolffkran also maintains, repairs and upgrades existing machinery so that their clients can maximize their investment in tower cranes. They also provide training and support services for their operators throughout Europe, Asia Pacific countries including Australia, New Zealand.