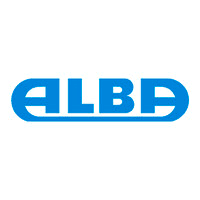 ALBA Construction Machinery is a company based in Turkey that specializes in the manufacturing and distribution of construction machinery equipment. The company was established in 1992 and has grown to become a respected brand within the industry.
ALBA offers a wide range of products including concrete batching plants, mobile concrete mixers, concrete pumps, and tower cranes. Their operations span across Europe, Africa, Asia-Pacific, and the Middle East. They also have service centers that provide maintenance and repair for their products.
What sets ALBA apart from its competitors is their commitment to quality engineering. All their products are designed with state-of-the-art technology to ensure they meet international safety standards. They also use high-quality materials to ensure durability, efficiency, cost-effectiveness, and easy maintenance.
In addition to manufacturing construction machinery equipment, ALBA is also committed to providing excellent customer service. They have an experienced team of engineers who provide technical support for their clients throughout the lifespan of their product. This dedication to excellence has earned ALBA a reputation as one of the leading brands in the construction machinery industry.